Fatih Warm Up Class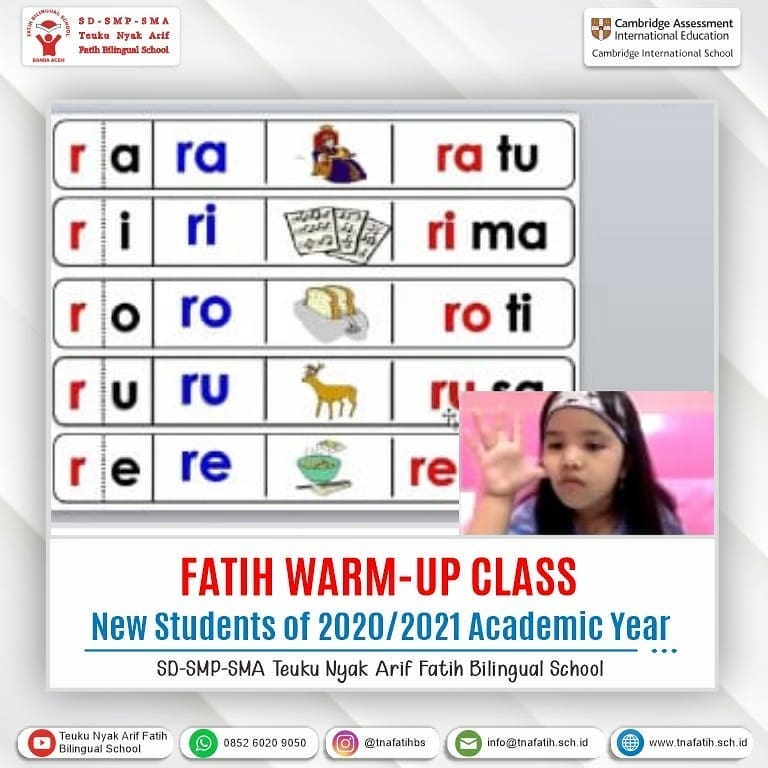 Fatih Warm Up Class Program has been started for all new students of SD Teuku Nyak Arif Fatih Bilingual School since last week
They have involved in a lot of sessions, including bahasa Indonesia, science, English, maths, and Religion.
The process of teaching and learning run virtually and the students are very eager to learn. May this program could expand the basic knowledge of students in welcoming the new academic later
Keep your best effort, everyone…!