Biology is the scientific study of life. The more we learn about life, the more fascinating it becomes. Modern biology is as important as it is inspiring. Greater knowledge of genetics and cell biology is providing new tools in fields such as medicine and agriculture. Molecular biology provides new tools for the field of criminal science. Learning about the ecology helps us to understand the causes and consequences of global warming, etc.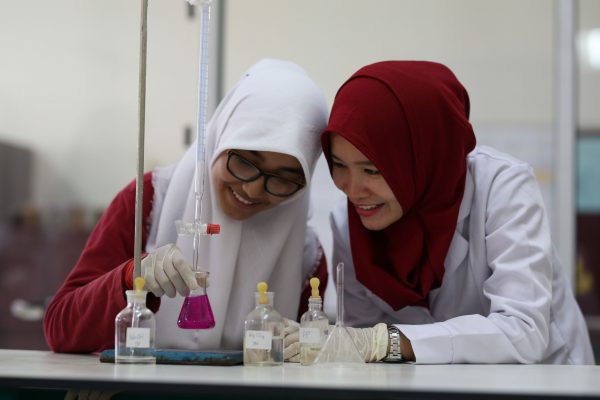 Chemistry may be greeted with avid interest, disinterest, or even antipathy by students. Whether students will be caught up in the excitement of chemical demonstrations and laboratory experiments, or experience difficulties learning topics like atomic structure, the 'mole concept', and organic chemistry, is definitely important both for them as individuals and also to society in general.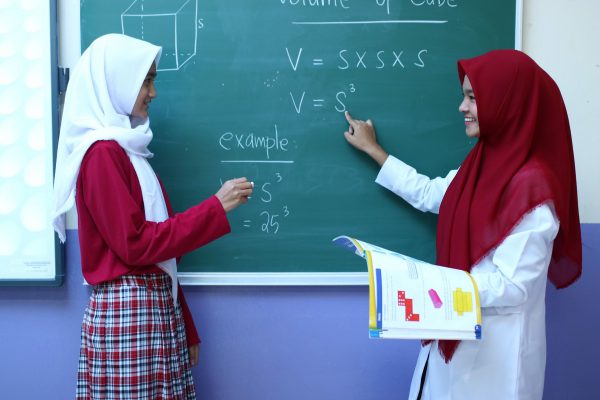 The main goals of mathematics education are to prepare students to: Use mathematics confidently to solve problems.At the completion of the program, students are supposed to have developed a positive attitude toward mathematics and have a basic knowledge of numbers, patterns and relations. This is so they can become confident in their ability to undertake the problems of a changing world, experiencing the power and usefulness of mathematics. Students should also gain an understanding and appreciation of the contributions of mathematics, both as a science and as an art, to civilization and to culture.
Through art and music, students learn to express themselves creatively and to respond to a variety of art and music styles and forms. The aim of both subjects is to help students develop an appreciation of art in all its forms, and to help them develop the skills needed to enjoy self-expression through art.
Physics is a unique experience for the students at Teuku Nyak Arif Fatih Bilingual School. Our goal is to provide the student with an appreciation and understanding of the physical world. An equally important goal is to prepare students for college courses and careers that require an understanding of physics. These include the sciences, engineering, medicine, pharmacy, education, agriculture, transportation, meteorology, and many other fields.
Penelusuran ayat-ayat Al Qur'an sebagai pedoman dalam kehidupan kita yang juga meliputi berbagai informasi tak terbantahkan yaitu kejadian masa lalu, masa sekarang dan masa yang akan datang.
Students learn the alphabet, basic conversational Turkish, and grammar. They master at least 1000 words in addition to basic grammatical forms, and read and write simple prose of approximately two or three paragraphs in length. The students will be able to comfortably carry on a conversation in Turkish, such as talking about a movie. The students will be given many opportunities to converse with new Turkish friends and practice their language skills.
Join us for a bright future